Do You Have a Call Center?
Take Your Call Center To The Cloud - In 30 Minutes
Our New Reality
Is Covid-19 preventing your agents from working?
If yes, come let Cloudonix explain how to avoid the pitfalls of connecting your employees, while keeping your compliance and existing systems intact.
Sign up for our FREE webinar to learn how Cloudonix helps contact centers Work From Anywhere.
Date:  20th of October 2020
Time: 12:00 noon EST
On the 20th of October 2020, we will be holding a FREE webinar where we will discuss the challenges of Work From Anywhere solutions. Join Eric Klein, Cloudonix's COO, as he will detail the various security challenges, operational challenges and how to address these.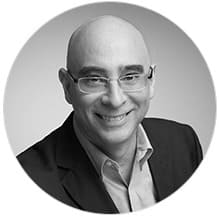 Eric Klein, Chief Operation Offices
Eric helps the Cloudonix development team turn coffee (and alcohol sometimes) into previously impossible solutions. Entrepreneur and startup mentor for several technology oriented startups. VoIP security and fraud expert. Proven Business Development, Marketing, and Pre-Sales success over my 25 years of network and communications systems management ranging from LAN installation and management through WAN installation and management and then to Carrier Network Management software. Experience working for service providers, vendors, and end customers - providing an end-to-end view of telecom. Specialties: Business Development, Business Intelligence, Market Analysis, Pre-Sales Engineering, Product/Solution Management.
Please fill the form below and register to our upcoming webinar.