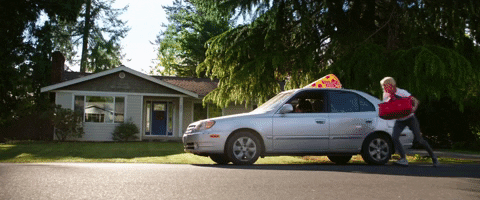 By Ben Yuter
When ordering pizza the last thing you want to do is to go through a call center to make sure you're not getting pineapple on your pizza. Based on an article from Yahoo Finance, huge companies such as Domino's Pizza(1) are facing shortages at the local level causing stores to rely on call centers in order for the need for delivery drivers to be maintained. Roughly 40% of Domino's stores started to use call centers which resulted in a decrease of sales by 11.7% from that same quarter a year prior. Now you are probably wondering what is the purpose of sharing this information, it is because there is a solution. 
The solution is Cloudonix, using our Web SDK it can help all different types of food delivery companies be able to revamp their websites to include "voice calling" capabilities. Not only will companies be able to handle more inbound calls faster and more efficiently without having to restructure their existing workflow, but it will be able to be done at a fraction of the cost. In the long run Cloudonix has already proven to be 75% more cost effective when compared to existing communications solutions, this statistic was calculated based from a simulation with a global fast-food brand. 
Another great thing about the Cloudonix Web SDK is its versatility, unlike most other SaaS companies we offer building blocks to create exactly what you are looking for. Cloudonix doesn't believe in templates for constructing a company because it allows for limited future growth, while if you have the building blocks you can construct exactly what your company will need for the envisioned future of that company. While there are other companies in the SaaS industry, Cloudonix doesn't view them as competitors due to their proprietary technology of using data instead of landlines to interact with customers. 
Going back to Domino's call center issue by utilizing Cloudonix Web services, the cost of the call centers would far surpass the cost of any Cloudonix package at the same scale. As the restaurant industry is seeing a transition to more people using take-away or delivery services the need for a low cost effective solution is mandatory. The sooner companies realize all that Cloudonix has to offer the better off they will be, in terms of saving money and creating a customer experience that will allow for retaining high volumes of customers.
Source:
(1)  https://finance.yahoo.com/news/dominos-pizza-call-centers-delivery-person-shortage-194334331.html