Enhancing Transportation and Rideshare Services
Secured Driver/Passenger Communications
powered by Cloudonix
Working through one of our global partners - a ride hailing service-  in South East Asia is enabling communications between passenger and driver - using the Cloudonix In-App Communications Solution.
Rideshare has overtaken the world, and with it there are challenges for communications between the passenger and the driver.  This customer provides more than 10 million rides a week in more than 50 South East Asian cities.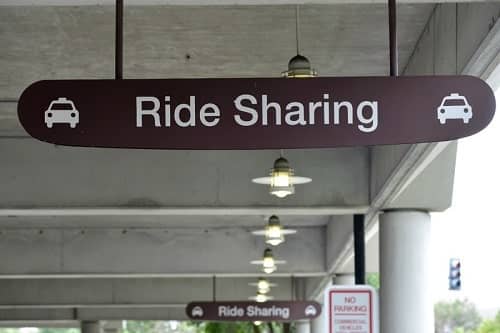 Originally, enabling passengers and drivers  to communicate securely, and while roaming 
Over the past few years there have been a multitude of horrifying stories about drivers who have abused their access to personal information from their places of employment. These have resulted in harassment lawsuits for the companies. So preventing the sharing of actual phone numbers was paramount.  
Also, the needs of roaming travelers to be able to contact, or be contacted by, the driver without incurring an international phone charge was needed. 
In addition, the solution needed to scale to hundreds of thousands of users at a reasonable cost.
They required a solution that will provide them with a complete mobile application development lifecycle. A communications mobile SDK (for Android and iOS), a communications platform and a full set of developers APIs to support their communications and privacy needs.
Using the Cloudonix in-app communications solution, Cubed mobile were able to consolidate their existing "multi-platform" implementation into a single platform one. By leveraging the Cloudonix global network and media optimization technology, media latency that is normally observed on public Internet links (up-to 600ms in some cases), is drastically reduced. The technical solution included the following:
A mobile SDK for VoIP integration
A single routing logic connected to the Cloudonix Smart Cloud Voice platform
Interconnection with multiple inbound/outbound carriers – enabling a cingular point of management and control
A fully secured solution – utilizing Cloudonix's TLS and SRTP transits for all devices
A highly secured call control capability, using Cloudonix's RegFree Dialing™ Technology
Reinvent Your Customer Experience with In-App Communications
Be it a mobile application or a web application, your customers are the key to your success. As demands for a better customer experience grow, companies are racing towards a complete contextual communications experience. Providing customers with a complete in-app communications solution.
Companies as Uber invested millions into creating their own in-app communications capability – aiming for a complete application/communications ubiquitous customer experience. However, most companies are unable to develop a complete in-house solution – and thus, tend to fallback to the old traditional telephony capabilities.
Cloudonix's mobile SDK and Smart Cloud Voice platform enable in-app communications to be developed at ease, ensuring that your business focuses on what's important – while Cloudonix's platform will take care of all the rest.
Would you like to learn more?
We're confident you have more questions – so this is the place to ask these. Simply fill the question form to the right and send it to us. One of our team members will return to you with an answer.