March 2021 (New York) Cloudonix, is pleased to announce having been named one of The Most Admired Companies To watch in 2021 by The Business Fame magazine
As quoted in the article, Nir Simionovich, the Founder and CEO of Cloudonix. explains "The Cloudonix strategy is that there shouldn't be any loss of context in sales and support calls. Why loose what your site or app already knows by requiring a dial-back form or going out to the phone dialer?
"To bring this to market we are using a combination of inside sales and channel partners for verticals and geographies where we are not concentrating with our internal team."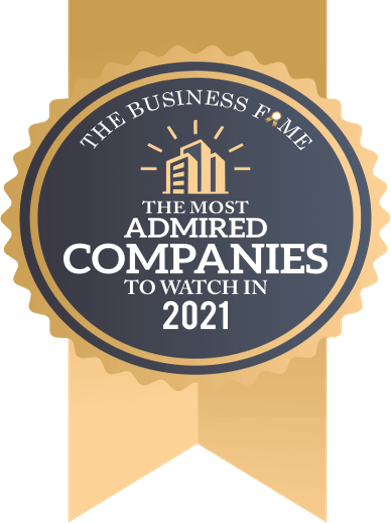 He Goes on to explain "It has been satisfactory helping companies start to work more clearly as they are able to have more employees working from home and supporting their customers than they were able to do under lockdown. We have customers that went from only 20% of their staff able to work prior to working with us. After they started to work with the Cloudonix system they are have moved up to having more than 80% of their team working again."
To find the article announcing Cloudonix as one The Most Admired Companies To watch in 2021 by The Business Fame magazine, check it out at:
https://thebusinessfame.com/cloudonix-the-future-of-communication-platforms/
About Cloudonix®
Cloudonix's smart voice calls enable frictionless experiences that drive better customer care and faster sales by merging voice and data into a complete service context. Cloudonix add Cloud capabilities to your existing on premise Call Center enabling your agents to work from anywhere in the world. Security, Privacy and more – rapidly deployed and cost effective without replacing your existing systems or retraining your team.
Cloudonix delivers maximum communication anywhere, anytime – even in areas with low connectivity. Cloudonix is HIPAA, FCA, and GDPR compliant; and is ISO certified; with a proven track record that spans 10 years and over 10 million users across the globe. More information is available at https://cloudonix.io/.
Work From Home searches are surging, a clear indicator that the workforce of the future is changing dramatically. All FAANG companies already announced that their employees will not be required to return to the office, till at least June 2021 – while their employees sound a voice that the situation may become the norm (to an extent). So, should we start asking ourselves: "what is the future or remote working – and how may it affect our business practices?"