March 2021 (New York) Cloudonix, is pleased to announce having been named one of CIO Views 10 Most Valuable Tech Companies to watch n 2021.
CIO Views is a business magazine that mainly focuses on emerging CIOs, their journey, views on current economic states and all other relevant subjects that refer to the business world.
As quoted in the article, Nir Simionovich, the Founder and CEO of Cloudonix. says "Cloudonix works towards the same to make human lives worthwhile. Several customers use his services that aim to enhance the user experience and make it frictionless, this was especially important during the pandemic lockdowns."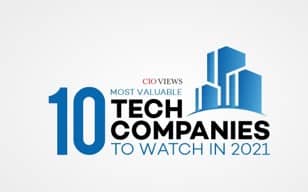 To mold the future of cloud computing, Nir says, "Our vision is to become the 'network of networks,' sort to speak." Nir's goal is to build a global communications system that can change the meaning of communication. He aims to provide people with smooth communication such that no one runs into latency problems or has difficulty interacting over a digital network.
Performing a live demonstration to a potential customer by surprise has been the biggest accomplishment of his life to date. It's because there's a lot of uncertainty around such demos. He explains the uncertainties by saying, "It may be amazing, but it can also be a crash and burn."
To find the article announcing Cloudonix as one of CIO Views 10 Most Valuable Tech Companies to watch n 2021, check it out at: https://cioviews.com/cloudonix-inc-transforming-the-future-of-cloud-computing-with-innovation/ 
About Cloudonix®
Cloudonix's  smart voice calls enable frictionless experiences that drive better customer care and faster sales by merging voice and data into a complete service context. Cloudonix add Cloud capabilities to your existing on premise Call Center enabling your agents to work from anywhere in the world. Security, Privacy and more – rapidly deployed and cost effective without replacing your existing systems or retraining your team.
Cloudonix delivers maximum communication anywhere, anytime – even in areas with low connectivity. Cloudonix is HIPAA, FCA, and GDPR compliant; and is ISO certified; with a proven track record that spans 10 years and over 10 million users across the globe. More information is available at https://cloudonix.io/.
Work From Home searches are surging, a clear indicator that the workforce of the future is changing dramatically. All FAANG companies already announced that their employees will not be required to return to the office, till at least June 2021 – while their employees sound a voice that the situation may become the norm (to an extent). So, should we start asking ourselves: "what is the future or remote working – and how may it affect our business practices?"